SUPER LEMON HAZE 95% HHC 1ml 510 CARTRIDGE - KANAVAPE

-

KANAVAPE

-

95% HHC 1ml 510 CARTRIDGE - SUPER LEMON HAZE This...

- Category :

HHC HHCO

- Price :

39.95

€ - Stock : In Stock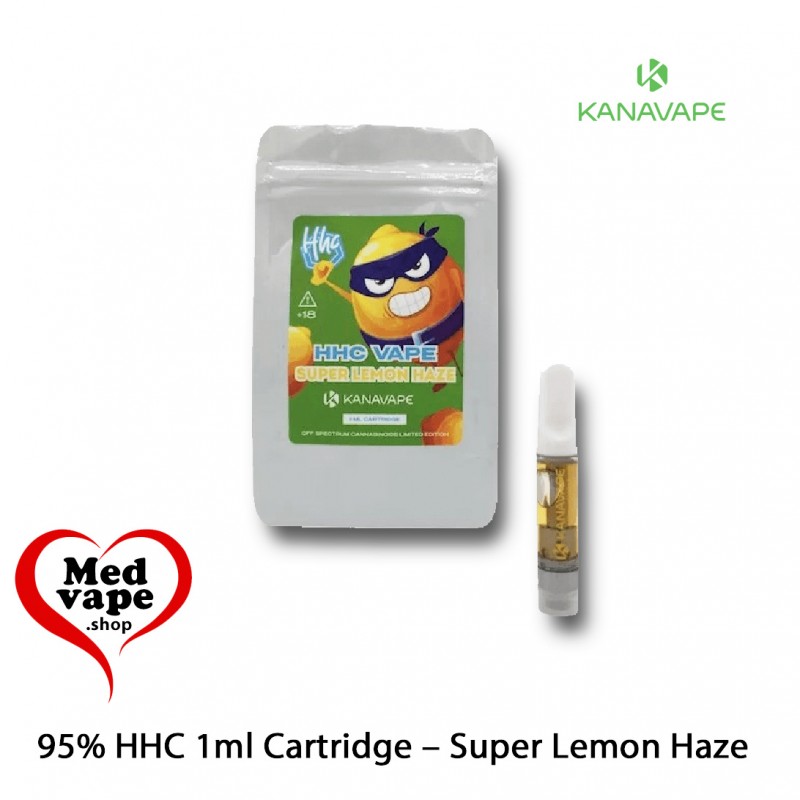  
SUPER LEMON HAZE 95% HHC 1ml 510 CARTRIDGE - KANAVAPE
95% HHC 1ml 510 CARTRIDGE - SUPER LEMON HAZE
This cartridge is delivered alone, without a battery or charger.
This 1ml cartridge connector is standard and compatible with almost all rechargeable 510 Vape Pens.
BLUE DREAM 96% HHC CARTRIDGE
CBN  0.98%
9S-HHC  28.7%
9R-HHC 65.1%
HHC with added natural terpenes available in variants:
1 ml cartridge
Aroma:
This aroma is of sweet berries, flavors of fruity berries.
 Notice:
Designed for industrial, technical and horticultural purposes.
Not intended for direct consumption or smoking. 
Prohibition of sales  to person under 18 years of age.
Keep out of reach of children.
Customers who bought this product also bought: