SKITTLEZ 95% HHC 1ml 510 CARTRIDGE - KANAVAPE

-

KANAVAPE

-

SKITTLEZ 95% HHC 1ml 510 CARTRIDGE POD This cartridge is...

- Category :

HHC HHCO

- Price :

39.95

€ - Stock : In Stock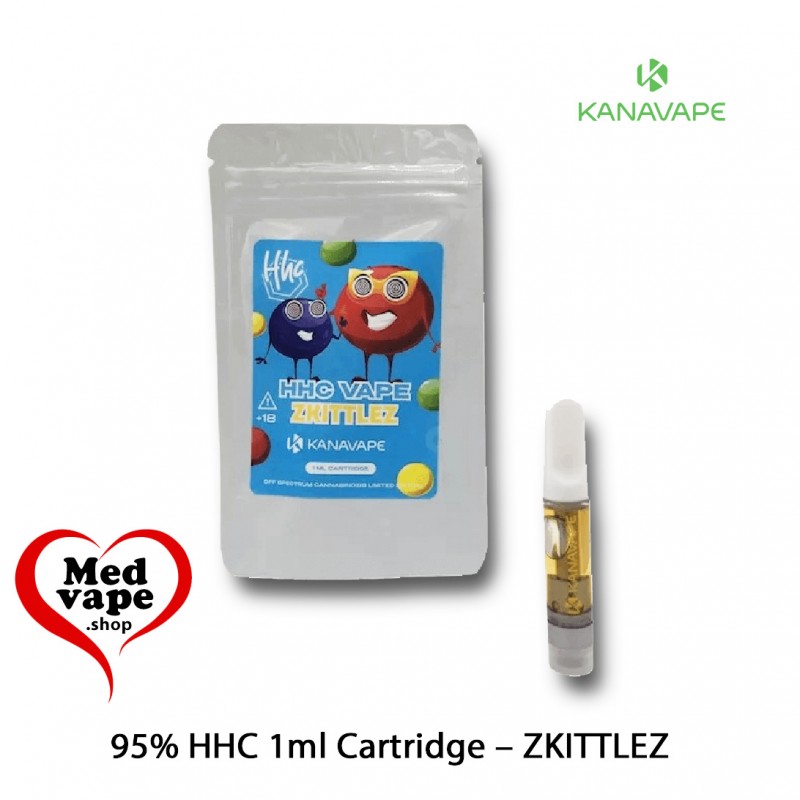  
SKITTLEZ 95% HHC 1ml 510 CARTRIDGE - KANAVAPE
SKITTLEZ 95% HHC 1ml 510 CARTRIDGE POD
This cartridge is delivered alone, without a battery or charger.
This 1ml cartridge connector is standard and compatible with almost all rechargeable 510 Vape Pens.
SKITTLEZ 95% HHC 1ml 510 CARTRIDGE POD
Taste:
Skittlez flavour
This cartridge contains the distinctive flavour of Lemon Haze.
Lemon and orange undertones are well tempered by the flavour of haze.
Safety Advice:
Sale only to persons over 18 years of age.
Not intended for direct consumption or smoking, only for vaping.
We recommend that you use this product with caution and do not consume it in high doses.
This product is not recommended for pregnant women.
Keep out of reach of children. 
Who is this product for?
People wishing to consume HHC without combustion or smoke.
Those curious that want to start vaping.
Consumers seeking organic vaping products
It is not possible to refill the cartridge with another liquid.
Customers who bought this product also bought: